68°, Partly cloudy
Purple
Gerbera
daisy and
Dianthus
have sprouts!!
Walked around today, picking up trash and trying to gauge how much dirt we need to truck in...I don't know how much dirt is, but I need a lot of it to get the drainage problem fixed.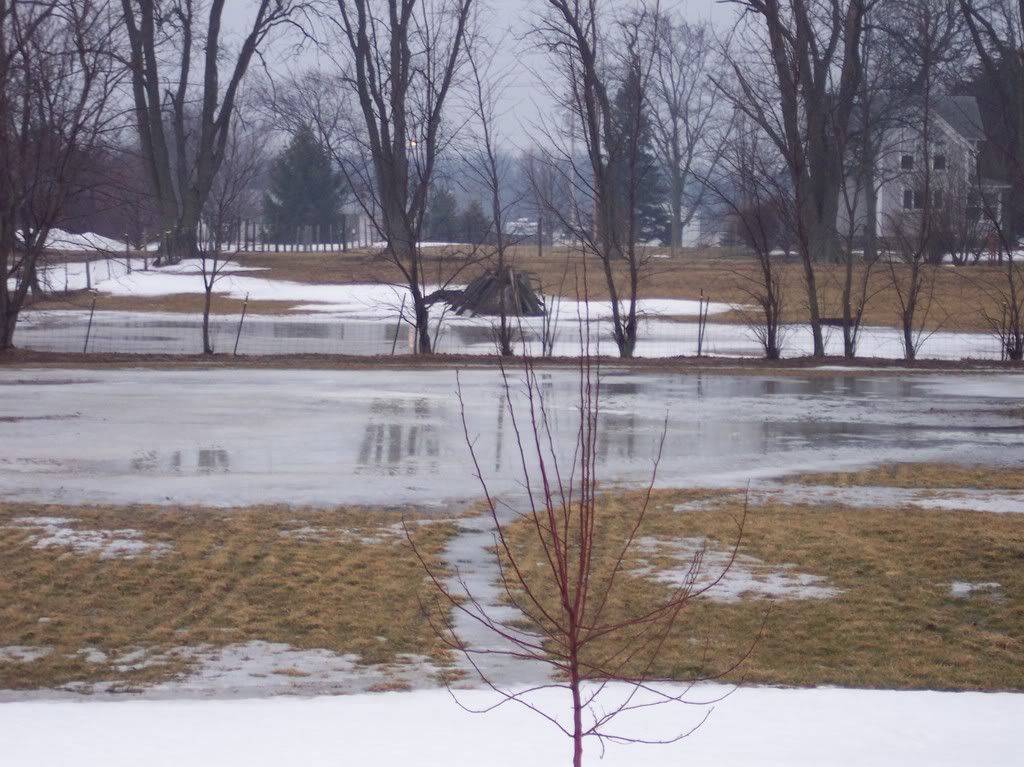 Photobucket" border="0">
This was taken Sunday. There isn't any more snow out there, today, but it's still a lake. The builder has gone bankrupt and the developer says they can bring dirt in, how much do we want to spend??!!
GRRRRR!