But do you know what I have done for the last 3 hours?
Dream Dream Dream
That's right. I have created the landscape for the foundation beds.
Yep. Days before Christmas, I am planning a planting. That, folks, is what they call poor time management. And little self-control.
But look!!!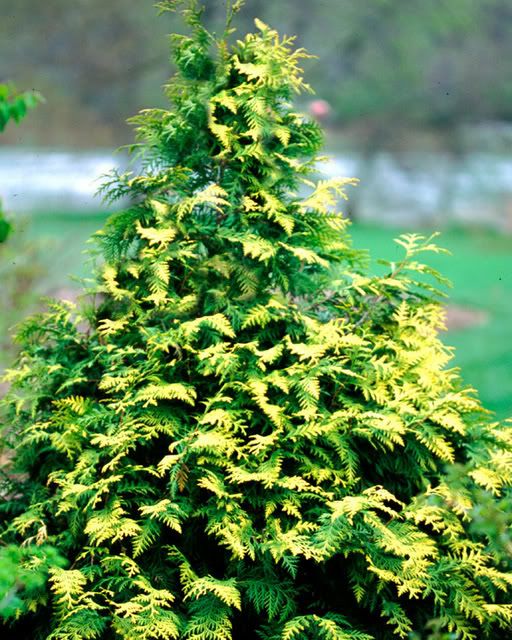 Techny Gold
with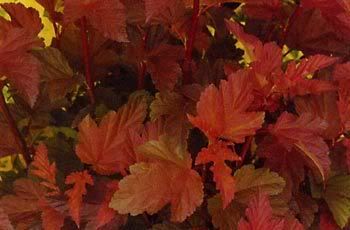 Coppertina Ninebark!
The Thuja would be placed closer to the house with the Ninebark in front of it. The Ninebark is deciduous, but the Techny is evergreen. I hate it when winter comes and you can see right to the foundation of the house. I like to keep an evergreen buffer against the house.
This is the front of our old house in Zone 8.
Look! A pretty flower!!
Sandra, can you enlarge this to see the brugs in the pots on the front porch?? Those were beautiful. They died in the move.
During one Design Class, they said, always buy the flowering plants in flower.
That way you won't wind up with a pink and an orange!!
I thought it looked good!!!