I wish I could find a real good one. Not one who takes product for "opinion here is all mine". Not one who cooks with ponzu. (what the...???) Not one who also happens to be a scientist and writes for the New York Post. Not a blog that cooks obscure cow parts.
I would like to be able to read a food blog from someone who cooks regularly for the family, has time constraints as well as budget constraints and likes to keep things on the healthy side. I do have 2 on my blog roll to the right of this post, but I sure would like to add to it.
Do you read a food blog? Can you recommend it?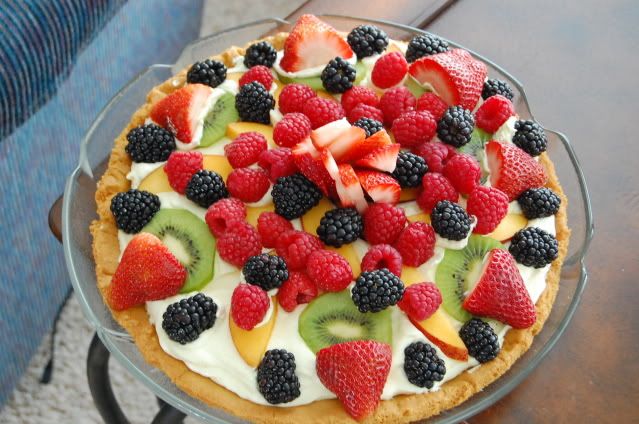 Speaking of food, my Little Darling turned 17 this past week. Wow. Who was it that said the days are long but the years are short? Sure rings true for me. ****sigh**** She's always been a funny eater, the opposite of a picky eater, but picky just the same. She eats too many vegetables, I struggle to get her to eat meat. Too much fruit and wouldn't eat a Little Debbie if it were the only thing left on earth. (try packing a lunch for that kid)
Guess what else she doesn't like? Cake. What kind of kid doesn't like cake, I ask you?? Well, Grama hit on a solution many years ago, that being the Fruit Tart. No glaze on the fruit, no cream cheese.
Happy Birthday Little Darling...