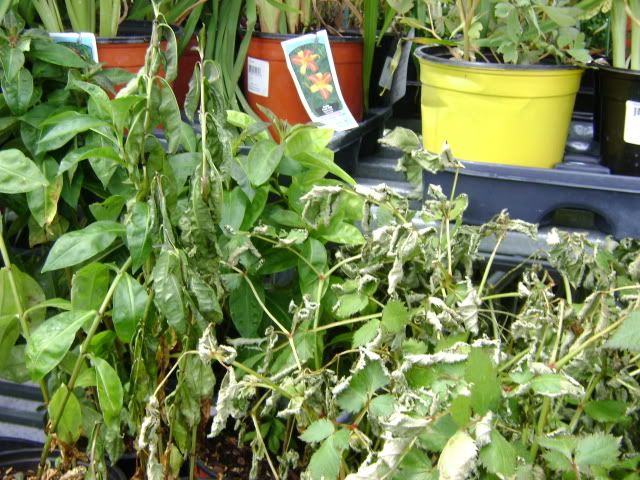 Drove up to a store that has been a perennial problem for me. For 5 seasons, this store has killed more product than it has sold. I had to toss an entire dumpster of our product today. Spoke with the manager, who told me he was going in to bring out another hose. I began tossing dead product onto pallets. It was 100*, with 30mph winds at this garden center. An hour later, I was still waiting for the manager to come out. I decided I couldn't hold my tongue any longer and I got in my car before I said anything else.
Before I left, I took many pictures of their damage to our plants, which I will forward to his boss.
To add insult to my injury, pictured above is an entire flat of gallon astilbe.