The first sunny day in a week!! It was a wonderful feeling when the sun came out and poured all over me, this morning. I worked at my store closest to home, a place where I see the people I go to church with and the employees there are friends of mine. After a week of sideways rain with temps around 39°, I truly felt like my shoes and socks would never dry out.
But the sun came out and I surely was glad to see it.
I created a little vignette in my garden center today. I like to use the shrubs that are blooming at the time.
Before: too much asphalt. Too little color.
Hmmm, the color doesn't really show very well in this picture, kinda disappointing. I use a Nikon D40 for my home pictures and personal use, but the company I work for gives me a Sony CyberShot. I am also shooting this underneath the shade structure. Lesson learned! This vignette is PJM Rhododendrun and SuperVista Bubblegum petunias, with Geranium Americana Light Pink Splash. Very pink! Not my style necessarily, but the scene works. Behind the fir trees is a yellow concrete pole that protects a water source and I tucked a bubbling water fountain behind the bench. The kid that built that bench for me insisted he could be a model, so I obliged him.
Every garden center needs a cooperative 19 year old guy. Still washed out... sorry Dom!
Inside the big greenhouse:
Hypoestes. Nice color for shade areas.
More tropical annuals. These guys do not like the chilly wind. Also making an appearance, my fertilizer machine!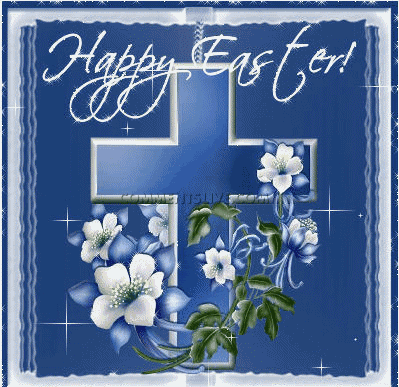 We will be spending Easter with our dear friends at church and then eat with my lovely mother-in-law at her place. I think we are going to doll it up, this year. Living in a farm community, it is easy to let the jeans and khakis rule the wardrobe.
I wish you God's blessings on this Easter. May you have peace of mind today.