I have an ash tree in the front yard. It's a builder's special, it was there with the Silver Maple and the Bradford Pear. All of these trees are cheap, readily available and overplanted, if you ask me.
The pear tree has been moved, not destroyed, only because it does offer fruit for the birds. The Silver Maple was planted too deep and it's suffering a long, slow demise of it's own. The ash tree is the only one I wanted to keep.
Guess what?
I got a pain in my ash.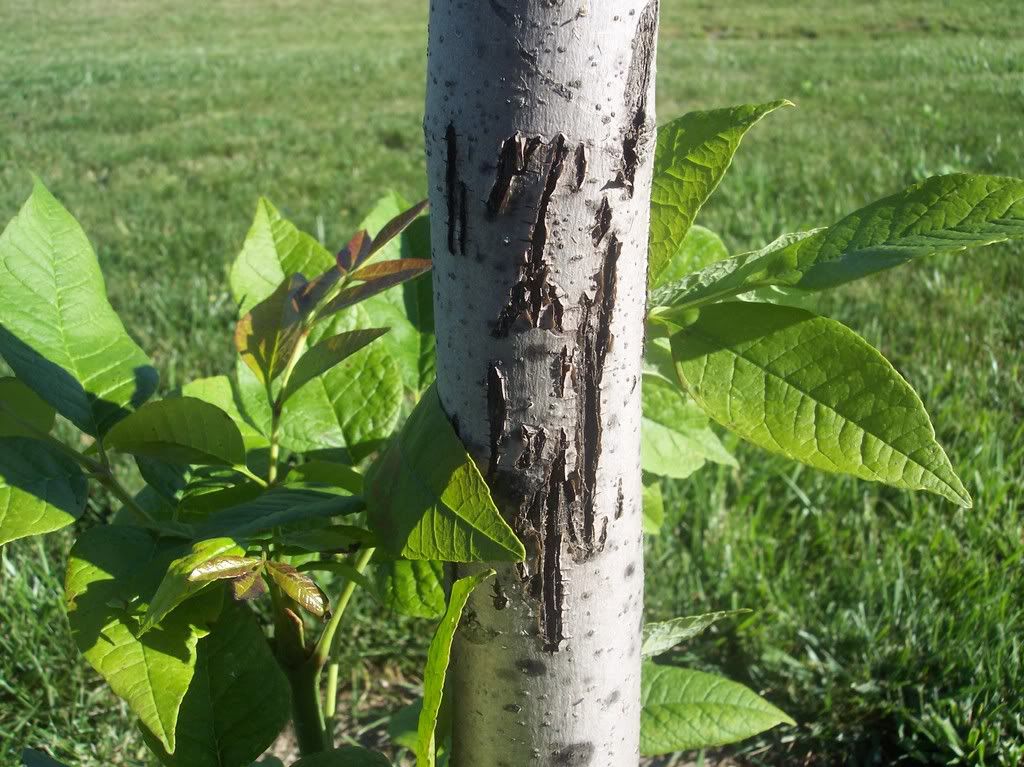 Vertical scarring associated with the Emerald Ash Borer. (notice the suckering? Another
symptom of ash borer.)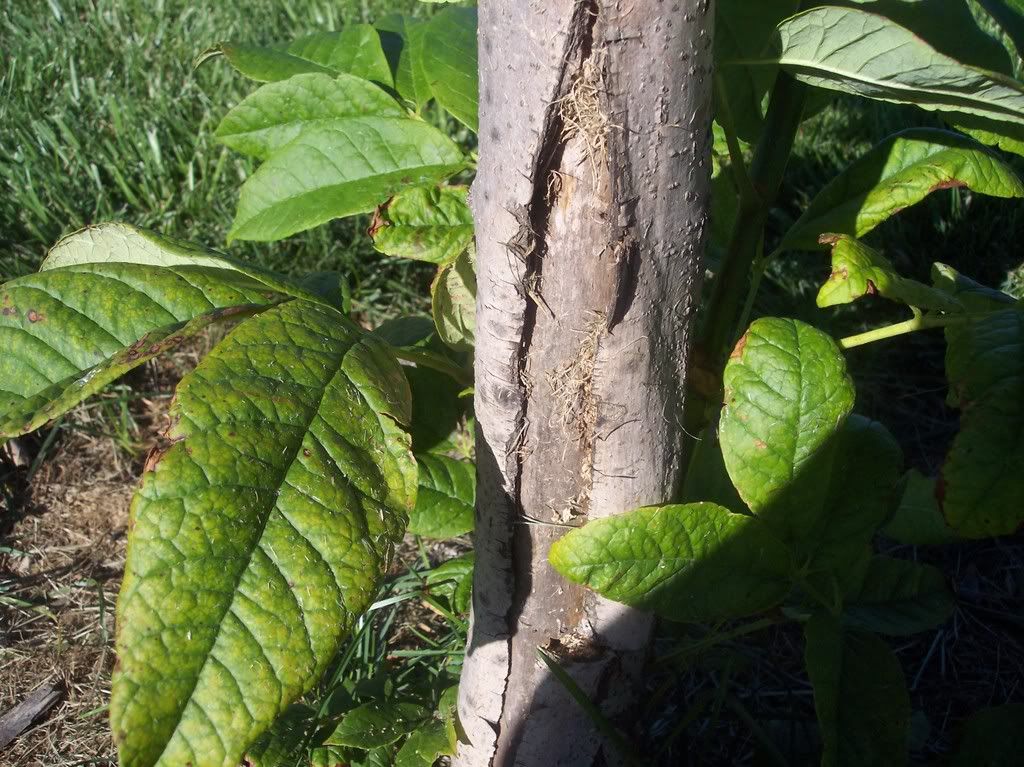 The bark here is completely torn away from the cambium. The suckering is the tree's response to it's life being threatened from the inside out...