It's a
Garden Blogger's bloom day for me
!! A wonderful Saturday for looking at my flowers! It's been months since I have participated and I was so excited to finally take part!!
I even found a plant I did not plant! I don't know where this little aster looking guy came from!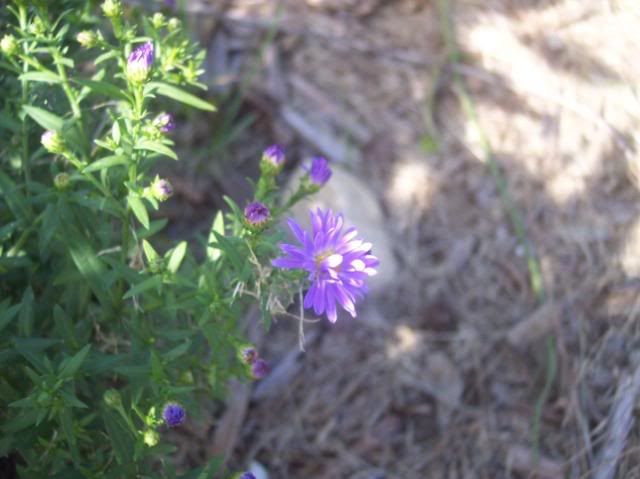 Philmore is finding cover in the Purple Wave!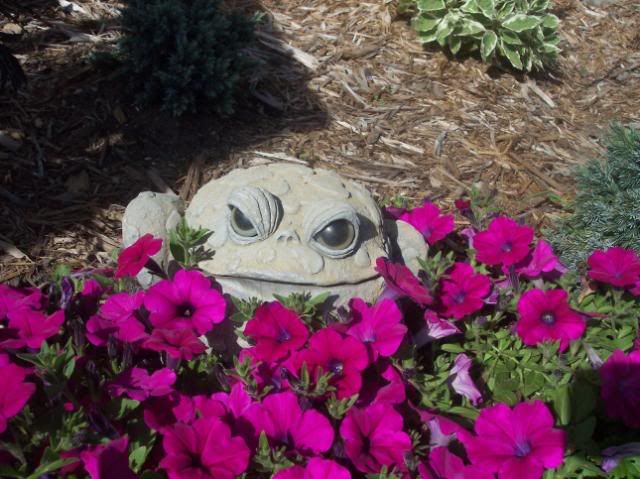 If you find yourself with a shady corner in need of a wonderful plant, I highly recommend Endless Summer Hydrangea. This color variation is on one plant, below the Bloodgood Japanese Maple.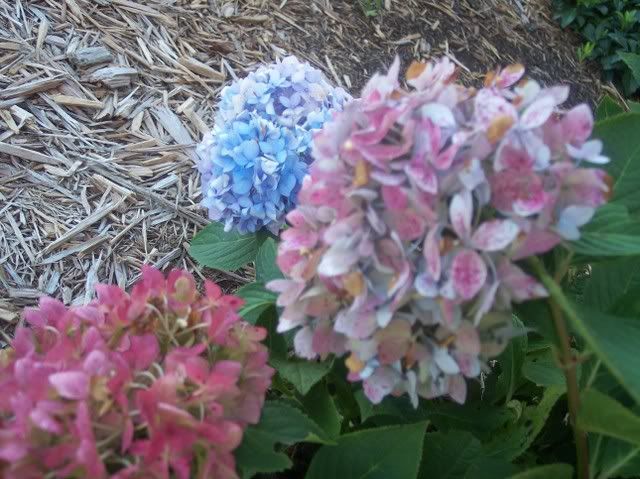 The Lobelia looks like its coming out of summer dormancy and plays well off the Dale's Strain Heuchera....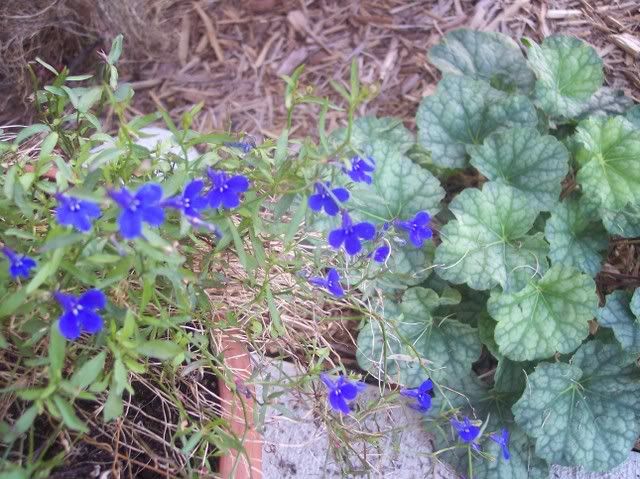 I don't remember which allium this is. I planted it with the tiny little excuse of Black Beauty Elderberry, which you cannot even see, right now.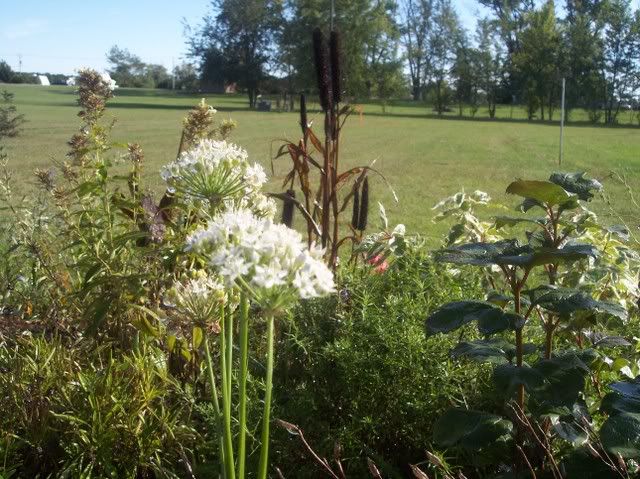 Nicotiana Appleblossom....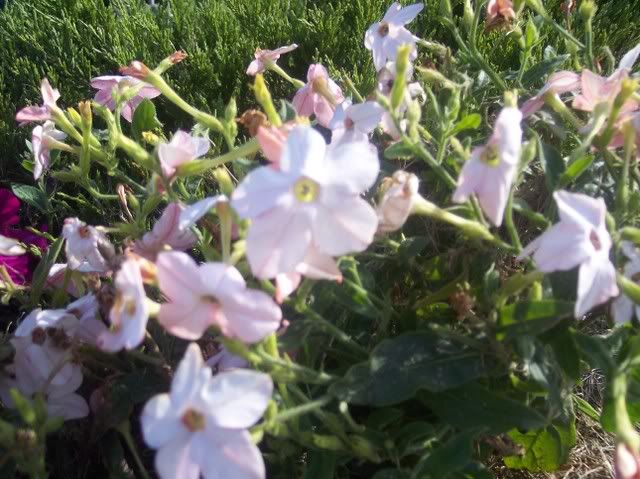 I had to have the anemone, but I don't have any place to put it where it looks natural, but I had to have it!! It has bloomed profusely since August. I dearly love it....
Anemone tomentosa 'Robustissima'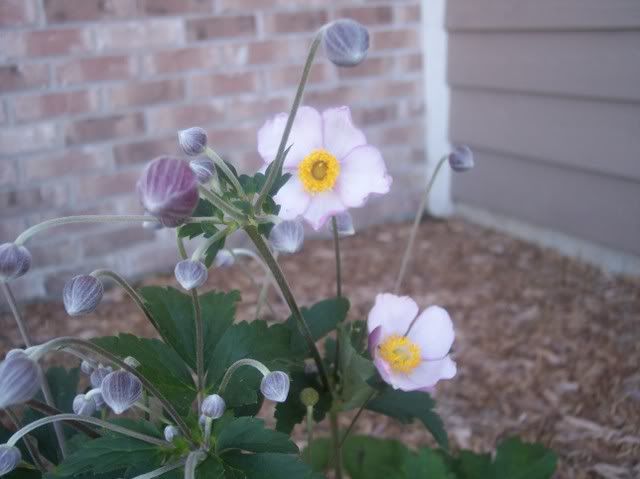 Seed Dahlia

I cannot wait to go around and see others' Blooms! Thanks Carol, for this opportunity!