Welcome to my house!! Some friends from Memphis have been asking me to post pics of my house, not just my plants....
Front of my house. Seems like I haven't done anything...! I have planted about 100 bulbs in this space. The way the windows are bumped out is silly, to me. I will plant that Hinoki Cypress in front of those...
Looking right off the back deck. That's facing west. That mess is my lasagna veggie garden for next year!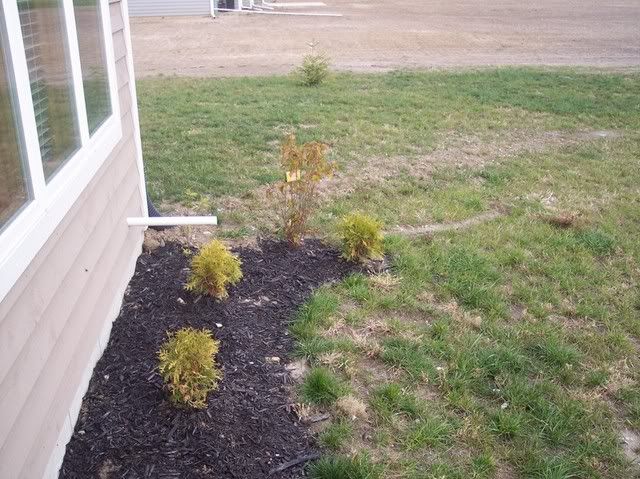 Looking left and down off the deck. I am really starting to get discouraged because we have spent so much and yet we have so little....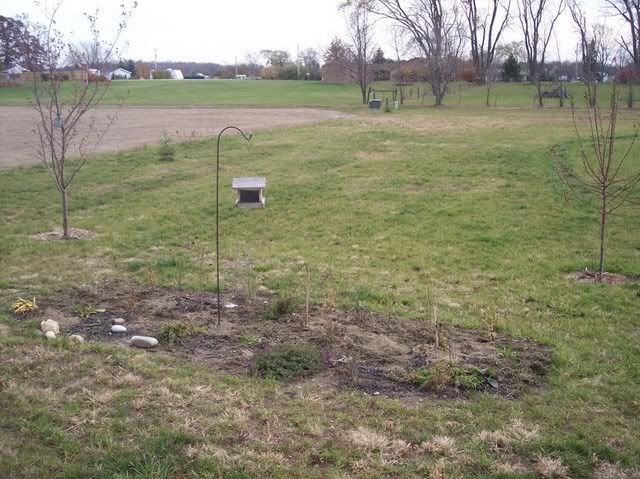 The Bird Garden, looking left-straight off the deck. Those two trees are the crabapples we put in last summer.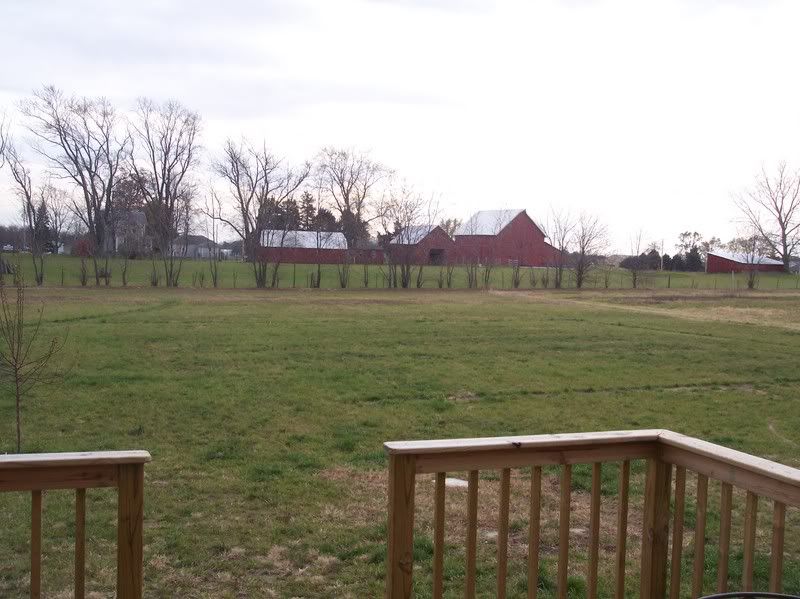 Looking right-straight off the deck. Those are nice neighbors! He keeps an immaculate farm. Tomorrow, the guy comes to aerate the lawn so we can have better grass. I am so anxious to get it all done.
So frustrating! What was I doing when the weather was nice? Painting the basement. Today it is windy and 70*, so I finished planting the bulbs, I chopped up the leaves for the lasagna garden, pulled grass out of the flower garden, and planted some Happy Returns Daylily
and Thundering Ovation Daylily
I have written away for SASE seeds, where folks will send you free seeds in an envelope you send them with postage on it. But it's structure I am missing....the big trees or shrubs that give a landscape it's "bones", as they say. Those are the big ticket items...
Slowly but surely, I guess.