So, we have these two kids. Both seniors, 1 in college, 1 in high school. I've posted about her and her volleyball plenty, here in this blog, but the Mister, well, I haven't really posted much about him. He's kind of difficult kid to describe.
He's a senior, finishing with a degree in Chemical Engineering, a major that requires mind bending courses. One of his classes has to do with designing a chemical plant or an energy plant. Or something. This is a guy that will wear the Little Owl, I Wanna Sing-a shirts.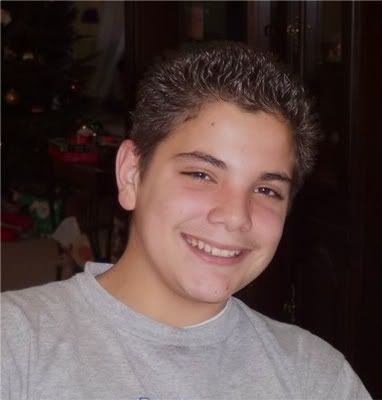 Always a happy kid. Always.
This boy is in California right now. He's been flying all over our country, interviewing with prespective employers. In my heart, I know he will be successful in his life.
Heck, he already is!
Go Get 'em, Son....