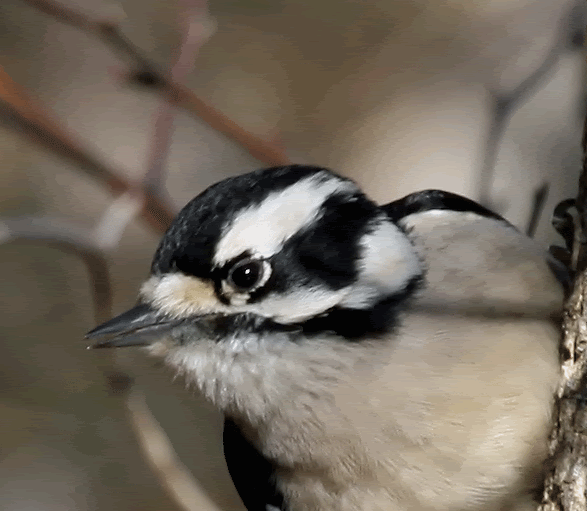 We had this bird visit our yard, today!!! This is really something because we never have these types of birds. We have hawks and even an eagle, we have owls and bluebirds, but the little songbirds like wrens or chickadees or titmice? Never. I was shocked to look out the window and see this guy chomping on the suet cake! I had the wrong lens on my camera to take a good pic, so I found one on Photobucket. I am waiting by the window in case he comes back. With the ZOOM lens!!
Staring out the window, waiting, I see there is a farm cat pacing around in the tree line. I don't think my woodpecker will be back, anytime soon...
We are packing for a drive to Wisconsin. You see, Daughter is working out for college coaches, this weekend. She's been working hard for this day. She woke up this morning and I knew instantly she was not right. After a trip to see her Dr. we learn she has a sinus infection and an ear infection.

She's had the same Dr for 5 years, he's known her asthma ailment and her unbelievably low heart rate struggles. He gave her an injection of antibiotics and a prescription for them. He says the injection is not something they do often anymore, but in this case, the place she will work out in is a pressurized dome and not optimal for an ear infection. He thinks the injection will speed up the healing.
We will be concentrating on the Daughter and her efforts, this entire weekend. I placed both dogs in a kennel. They are with their Vet, so I guess it's as good a place as any. Still, Gracie is not happy. She will pout for the entire time. Why do they leave such a mark on us?? These pets??
I will pick back up on Monday....