you would think I could find one basil plant, right? Just one?
Nope. Not in the frozen tundra...
this basket is available from Amazon.com, click on the basket to take you to the seller's page. It's about $65, after shipping. More money than I care to spend on some herbs... and this one has no basil plant. ugh.
There is a shop about 20 miles from me, it's in another little country town that takes 30 minutes to get to, the shop is called Wild Thyme Herbs. cute, huh?? It's in Genoa, but if it doesn't snow anymore, I would drive there and shop...maybe I will call, first.
Bears vs Rams, tonite. We invited a bunch of folks over and it's 930 am and I am in my pj's, the dogs haven't been fed and I have to vaccum the whole house and make chili and put away the laundry that's lying all over the front room and dust the furniture and shop for chili ingredients and buy beer.
I have been invited to a cookie swap, Wed. They are giving out prizes for best
looking
cookie. I have seen some very pretty cookies, but I am an expert at gingerbread men. The trouble is, I have to bring 6 dozen. 72 little gingerbread dudes? ugh
Pinwheel cookies?
Caramel thumbprint?
Chocolate Cherry Thumbprint?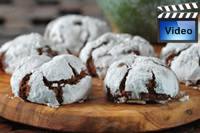 Chocolate Crinkles?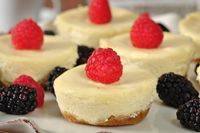 Mini Cheesecakes? Do they even count? I sure appreciate your thoughts on this one. I will do the shopping and baking tomorrow, so hurry and let me know. Please feel free to add a recipe, if you have a knock out cookie!!