I ordered some more from
Diane's Seeds
.
Collinsia heterophylla
I first saw these in Kerri's blog, I remember there was some type of going back and forth as to whether this was Monarda Lambada, or Chinese Houses. The Monarda is only hardy to Zone 6, so I couldn't grow that. But these are nice, don't you think?
Verbena bonariensis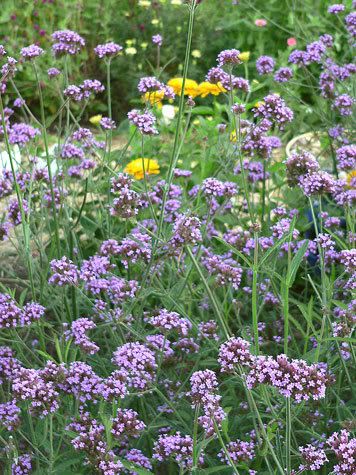 I know this one about took over in Memphis, but I do love it and it attracts the bumbles and butterflies! I have a lot of room and a lot of time, so I will just stand back and let it grow!!
Aquilegia alpina
Alpine Columbine. Only had the pass along columbine in the south. It was rangy and had those leaf miners terrible!!
My favorite book right now is The Well Tended Perennial Garden by Tracy DiSabato-Aust. I love love love this book. I got it for Christmas. I have read it twice. I wonder if she has a blog.
Anyways, she writes about the alpine Columbine, "...alpine columbine is my favorite species. Will seed, but not to nuisance level." How wonderful!!
Diane Seeds has been very prompt and filled my orders within one week, both times. She has also given me free seeds both times I ordered. Nothing exotic, but it's still something for nothing! (cornflower once, viola once!!)